iPads are one of the most popular products of Apple that thrive efficiently worldwide. Customers have globally used and accepted iPads as their likable gadget, and hence, they are wildly sold in the market. iPads can be used for browsing social media, surfing the web, and thus, they can replace a laptop at certain times.
Are you making the most out of your iPad? There are many hidden features and easy tricks to use on iPads. With these tricks and tips, you'll save your battery, and your time, and more importantly, make your iPad journey smooth and easy!
Easy Tricks and Tips for Your iPad
There are certain features and characteristics of an iPad, which can be helpful to the user. You can easily access them by following these simple techniques.
How to Reset Your iPad?
If you are struggling to figure use this tip. You can soft reset your iPad by long-pressing the power button and swiping right to reset. Once powered off, hold the power button, waiting for the Apple logo to appear. You can also force-restart your iPad by holding the power button and the home button together.
How to Use an App Switcher?
App Switcher can be accessed on your iPad. In order to use it, swipe upwards from the bottom of your iPad. Keep swiping for accessing App Switcher. Then, you can switch between apps you have opened.
How to Access Control Centre?
In order to use the Control Centre, you have to swipe down from the battery icon. You can customize controls by opening Settings followed by Control Centre. Then, click on Customise Control.
How to Get Your Apps Organised?
Are your multiple home screens causing you problems? You can easily organize them into several folders to get what you require faster, without searching. You can also drag the folders toward your Dock for more immediate access to the folders. To create a folder, you need to long-press over the app and tap on the option Edit Home Screen and drag it over any other app.
How to Search for Files on iPad?
Swipe down from the Home Page of your iPad to get the search bar. You can also get Siri's suggestions there. In case you have a smart keyboard connected to the iPad, you can press Cmd and Spacebar together to open the search bar.
How to Close Apps and Windows on Your iPad?
In order to close windows on your iPad, you have to launch the App Switcher and swipe up on the window or the app you want to close. This feature helps in reducing stress over the device and makes it run smoother and faster.
How to Secretly Trap Your Data?
Do you Store all your confidential data on your iPad and never want them to be in the hands of others? No worries, you can easily booby trap each of your data on your iPad. You need to go to Settings, followed by Touch ID and passcode, and then scroll down towards Erase Data, which helps you to secure your data as the iPad shall erase all data with ten failed password attempts.
How to Use a Secret Trackpad on Your iPad? 
When you touch your on-screen keyboard using two fingers at the same time in an app, like Mail, it automatically. The cursor immediately starts moving as you move your finger. This feature is a blessing to edit documents.
How to Streamline WiFi on Your iPad?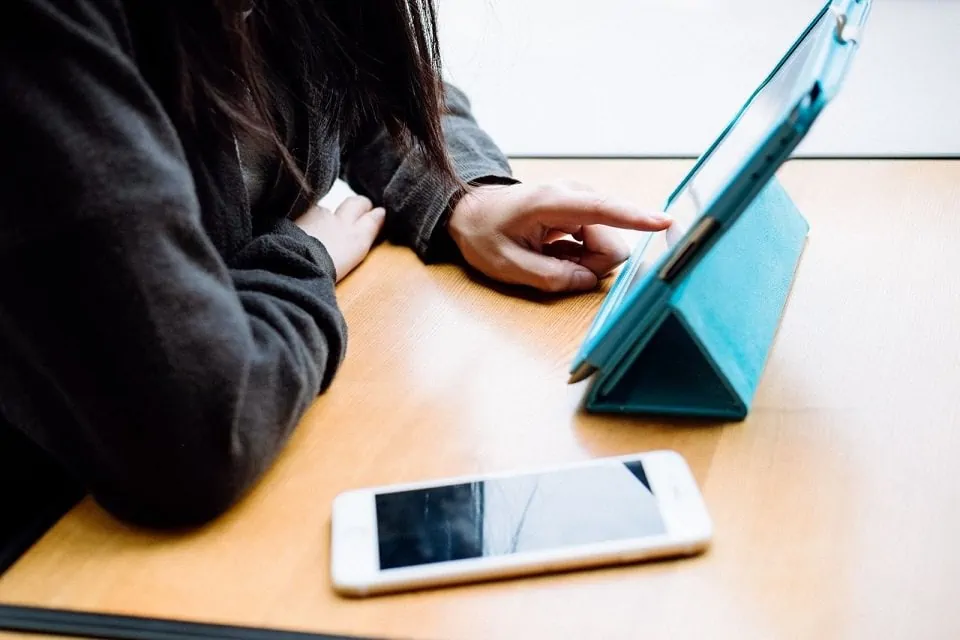 Streamlining WiFi is another unique feature of your iPad. You need to go to your Settings followed by the option WiFi. There, you can let your iPad connect with your iPhone's Personal Hotspot on its own.
This can be done by allowing the Auto Join Hotspot option below the WiFi window in Settings. You can also stop the Auto Join mode when an unwanted network pops up.
related to this: The Best Fall Detection Watches
How to Find Out the Energy Hogs in your iPad?
Do you need to monitor your battery usage? You can easily see it by going to the Settings menu and then clicking on the Battery option. It helps you discover the batter and which of the apps are draining the most of it. It provides you with an app list and how much energy each of them has been consuming.
This list helps you in identifying the apps that are demanding more or the apps that have been running in the background which you weren't aware of.
Final Words
iPads are one of the main products of Apple. These features are some of the unique, hidden characteristics of iPads that are not known to every user. Now that you have a hold over these tips and tricks enjoy using your device more fluently with better and more effective results.